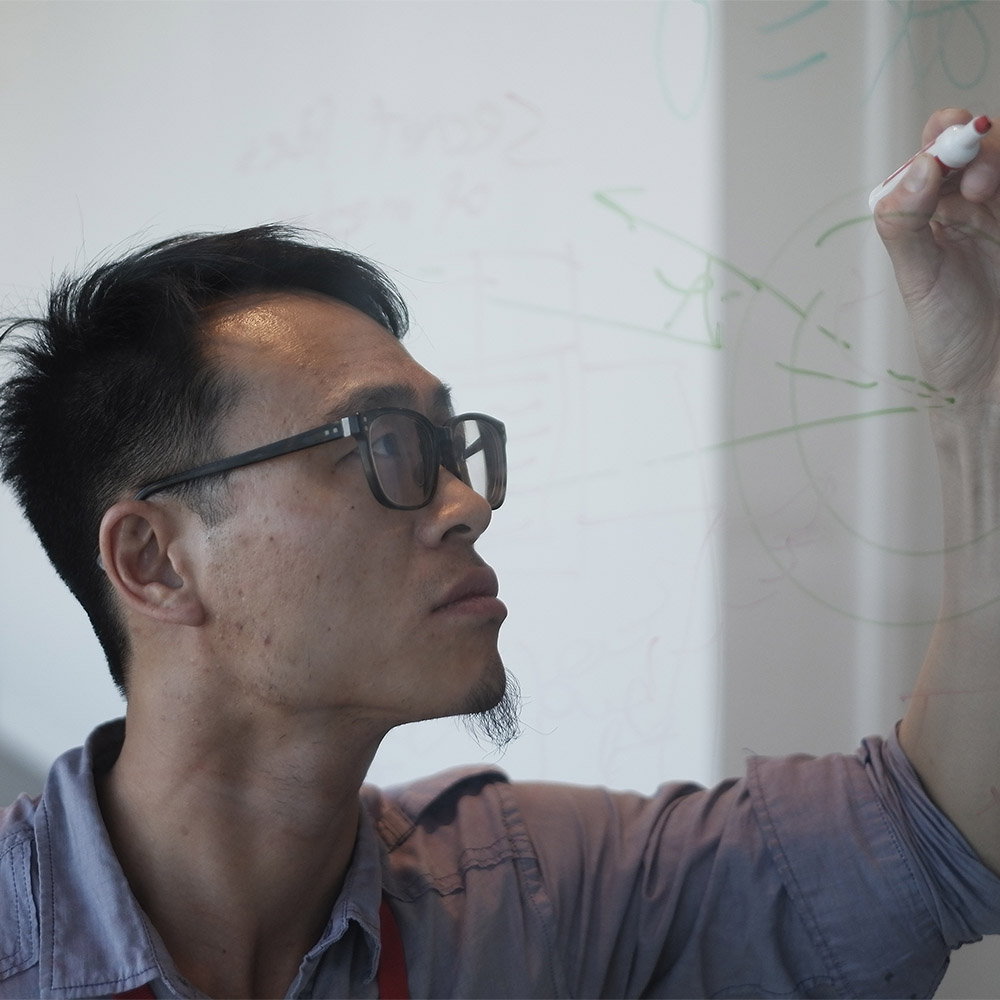 RAY LC
assistant professor, cityu school of creative media
RAY builds empathic bonds between machines and humans using spatial interactions, uniting expertise in HCI, new media, and narratives. Exhibits: Elektra, NYSCI, Ars Electronica, NeON, New Museum, NY Short Documentary Film Fest, JCCAC, Osage, HKAC, Science Gallery Detroit, SIGGRAPH Asia. Awards: Japan JSPS, NSF, NIH, Microsoft Imagine Cup, Verizon, Adobe Design Award, Davis Peace Foundation, NY Foundation for the Arts, HKADC.
website
Hongshen Xu
graduate student, city university of hong kong
Hongshen is a PhD student at the School of Creative Media, previously earning his Masters in Game Science and Design at Northeastern University, where he studied moral dilemma in interactions with NPCs stereotyped in various roles. He's currently working on social rejection and bullying by groups of robots. He's also an avid online gamer and competitor.
website
Luoying Lin
graduate student, city university of hong kong
Luoying is a PhD candidate at the School of Creative Media, a graduate of industrial design at Southeast University. She believes in perceiving the world by empathizing with others through perspective-taking. She is particularly skilled at shader languages, 3D modeling, and interactive installation. She is also creating artworks in VR using movies as inspiration.
website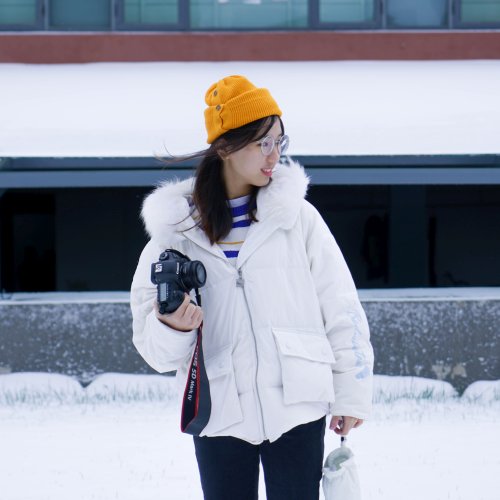 Lydia Yanheng Li
graduate student, city university of hong kong
Lydia is a PhD student at the School of Creative Media, who came from Beijing Institute of Technology. She studies how tangible media can help people explore their relationships with others and non-human beings, and she hopes to challenge people's preconceived perceptions. She is a video producer who enjoys collecting sounds and images from everyday life.
website
Marco Lui
research assistant, city university of hong kong
Lui Lok Marco graduated from BSc Creative Media at City University of Hong Kong. He is passionate about interactive media utilizing programming, music writing, fabrication, and video composition. He created robot dance movements for the project Presentation of Self in Machine Life. He makes music in his free time.
website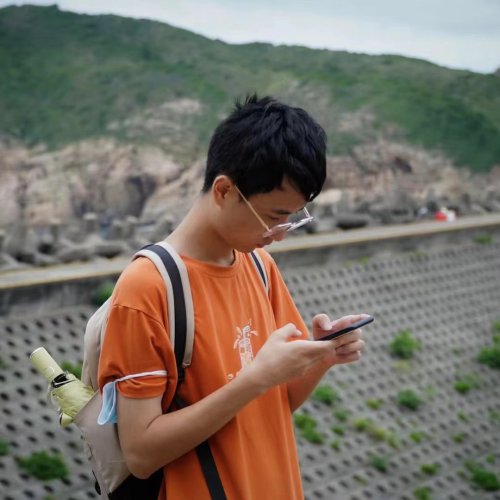 Zhiyuan Zhang (Alan)
undergraduate student, city university of hong kong
Zhiyuan is an CS student at City University of Hong Kong. He worked on human-machine co-storytelling, particularly the web GPT-2-based interface. He also helped produce machine-learning powered works in Sound Of(f) and Down the Holograph. Alan is also a DJI drone pilot who enjoys exploring nature.
website
Chunxi Liu (Tracy)
undergraduate student, city university of hong kong
Tracy is an undergraduate student in biological science who double majors in creative media. She is working on human conceptions of biological artifacts, including how spatial and temporal records of neural cell proliferation. She also leads a team of interdisciplinary entrepeneurs to create a physical computing system connected to an application for emotional understanding of plants in situ.
website
Zeynep Erol (Zey)
undergraduate student, middle east technical university, turkey
With an artistic background, Zey is a Computer Science and Engineering student at METU, Turkey. She is currently a deep learning research intern at HKUST, Hong Kong, and working on creative AI-based projects at CityU. She is interested in filmmaking, generative art, and experimental media. Zey also enjoys social latin dancing.
website
Staff and Alumni
Kasin Fong - RA SCM MFA, programmer installation artist.
Anthon Zhang - RA SCM CS, programmer machine learning.
Eray Ozgunay - undergrad student, now Bilkent University.
Lillian Song - masters curation, now CityU digital humanities
Suifang Zhou - masters student, now Northeastern HCI.
website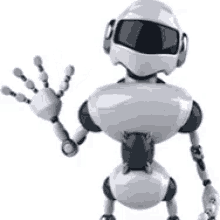 Joining Us
Fully funded positions for highly motivated students and researchers are available. Preference for open communicators across academic-artistic lines in one of: Interaction (HCI, HRI, performance); Creative Tech (XR, 3D, EEG, installation, fashion tech); Computation (ML, CV, robotics); Neuropsych (spatial interaction, implicit learning). Positions are competitive and limited to 1-2 per cycle. Email RAY with CV, and see link below.
website